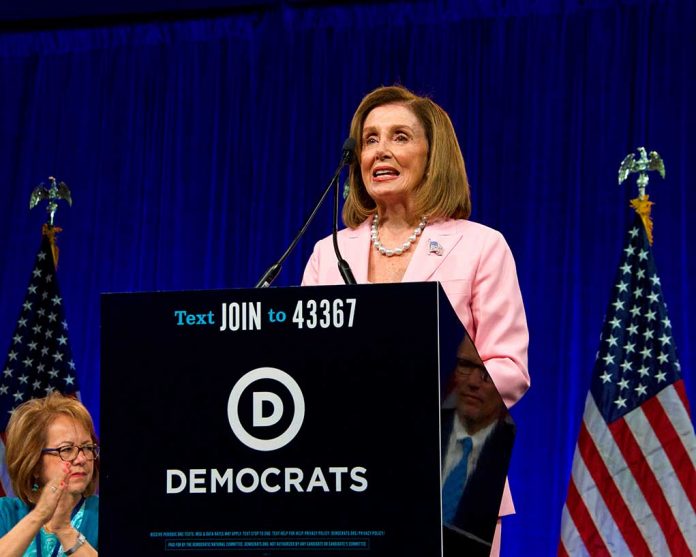 (IntegrityMag.com) – Student debt has been causing heated debate in Washington for some time now. Politicians on the left generally favor relieving some of the financial burden borne by college graduates; however, some Democrats oppose the idea, and the disagreement is beginning to cause a rift within the party.
Pelosi Breaks Ranks
In a move that has surprised many commentators, House Speaker Nancy Pelosi (D-CA) has recently come out against other senior figures in her party on this issue. During a news conference on Wednesday, July 28, Pelosi said President Joe Biden does not have the power to forgive student debt unilaterally. She also expressed uncertainty about the prospect of debt forgiveness in general, suggesting it would be unfair on taxpayers who had not attended college themselves.
Pelosi's stance places her perhaps in an unprecedented direct agreement with former President Donald Trump. In January of this year, Trump administration officials insisted it would be illegal to get rid of student debts via executive action.
Her viewpoint also marks a notable departure from the opinions of other liberals. For example, Senate Majority Leader Chuck Schumer (D-NY) has previously said Joe Biden could eliminate student debt with "the flick of a pen." Other party figures pushing for debt forgiveness through executive action include Sens. Elizabeth Warren (D-MA) and Dick Durbin (D-IL).
What Happens Now?
Student debt forgiveness was one of Joe Biden's key campaign promises last year. He also planned a raft of other measures to make college more affordable for past and future students, including additional grants, investment in community colleges, and free third-level education for those earning less than $125,000 annually. However, it's unclear how much of this he'll be able to achieve without Congress's help.
As Nancy Pelosi herself admitted, Biden can "postpone [or] delay" loan repayment schedules through executive action. However, the legality of doing away with debts altogether in this way remains unclear. The president has referred this question to both the Education and Justice Departments for consideration.
If Biden does attempt to push through debt forgiveness on his own, it will likely end up before the Supreme Court. Should that come to pass, it will clarify what students and graduates can expect from their government regarding potential debt forgiveness. Should SCOTUS rule that Biden cannot erase student debts by himself, it's difficult to see how he will manage it, especially with Congressional Democrats as senior as Nancy Pelosi in opposition. With the razor-thin Democratic majorities in both the House and Senate, he would need the entire party behind him to get it done.
Copyright 2021, IntegrityMag.com