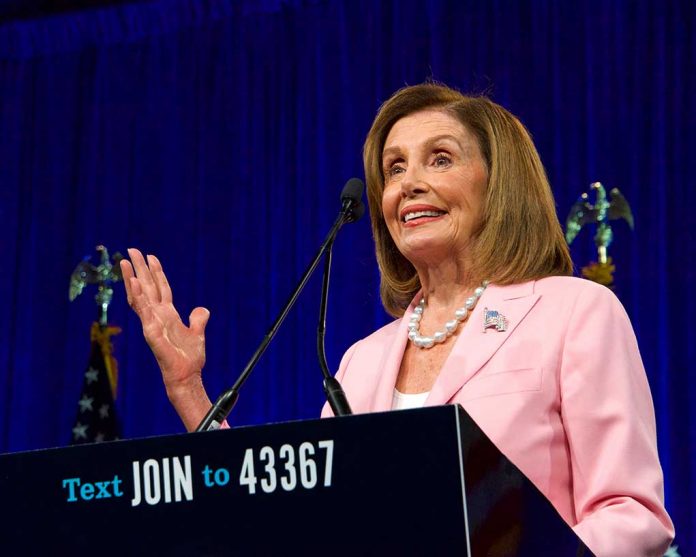 (IntegrityMag.com) – The $3.5 trillion social spending bill currently working its way through Congress is causing concern for many people. Government spending is already contributing to a looming crisis; according to Treasury Secretary Janet Yellen, the US will run out of money at the end of September if Congress doesn't increase the debt ceiling. However, according to House Speaker Nancy Pelosi (D-CA), we should all be spending less time worrying about dollars and cents.
On Sunday, September 26, Pelosi appeared on This Week with George Stephanopoulos. She praised the work of President Joe Biden and other Democrats in crafting the $3.5 trillion bill.
Stephanopoulos reminded the Speaker of Senate Democratic "holdouts" who could make life difficult for spending advocates. Sen. Joe Manchin (D-WV) has said $3.5 trillion is too great a price tag, and there is no necessity for the spending measure to pass this year. Sen. Kyrsten Sinema (D-AZ) will not support any increase in corporate taxes or income taxes.
Undeterred, Pelosi claimed figures in either chamber who were not "in full agreement" with the proposal might find common ground in terms of shared "values." To that end, she encouraged listeners not to "talk about numbers and dollars."
Pelosi On Democrats' $3.5 Trillion Social Spending Bill: 'Let's Not Talk About Numbers And Dollars' https://t.co/FDvu4grvhh pic.twitter.com/ezjywhf06n

— Daily Wire (@realDailyWire) September 26, 2021
The Committee for a Responsible Federal Budget has estimated the $3.5 trillion spending bill may end up costing taxpayers closer to $5 trillion. Ultimately, analysts are much more concerned with numbers like these than with Nancy Pelosi's "values."
Copyright 2021, IntegrityMag.com