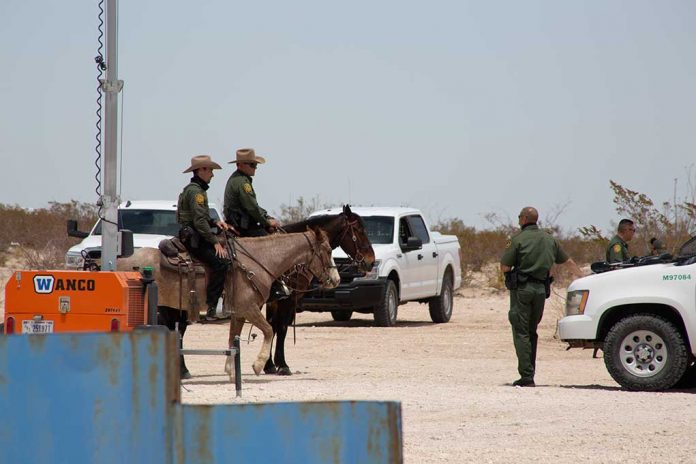 (IntegrityMag.com) – Last week, liberal media outlets and politicians united in their expressions of outrage over reports Border Patrol agents on horseback had whipped migrants attempting to gain access to the US. Among those condemning what allegedly happened was Vice President Kamala Harris, who called agents' behavior "horrible," as you can see in the video below. President Joe Biden chimed in, saying he thought those responsible should face consequences.
However, it soon emerged we hadn't received the full story. Border Patrol representatives protested the innocence of the agents in the images, saying they had only used horse reins to control their mounts. The photographer who took the photos of the apparent whipping corroborated this story. Now, the New York Times has walked back claims it made about what happened.
Last week, the paper claimed border police had struck migrants with their reins. On Friday, September 24, the NYT issued an updated version of that article with a correction. The correction concedes the original article "overstated what is known" about how the agents had used their reins.
New York Times Issues Correction After Claiming Border Patrol Used Horse Reins to Strike at Migrants https://t.co/BxKXRHeSf9

— Corey (@cnmnewz) September 28, 2021
One wonders whether Biden and Harris will also retract their statements about the incident.
Copyright 2021, IntegrityMag.com