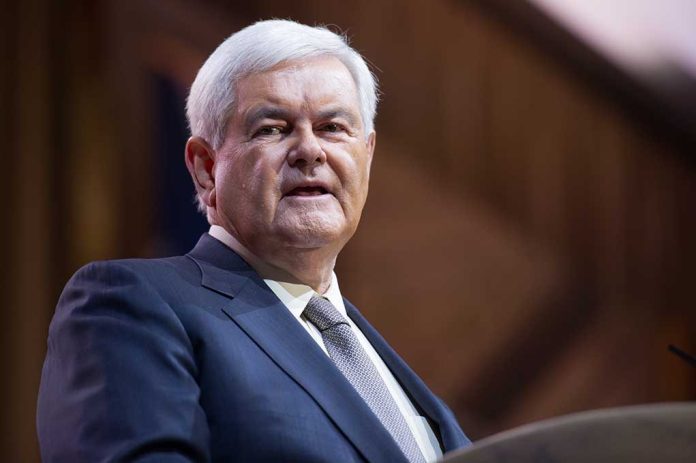 (IntegrityMag.com) – Since well before President Joe Biden entered the White House, there has been lingering speculation about his longevity. Commentators have repeatedly pointed to his advanced years and apparent lack of composure during public statements as evidence he won't reclaim the White House in 2024. Renowned conservative Newt Gingrich shares this view.
On Sunday, October 31, Gingrich stated his belief Joe Biden won't return to the Oval Office after 2024. The former GOP speaker of the House claimed Republicans will regain control of the White House and triumph in next year's midterm elections.
Former House Speaker Newt Gingrich said Sunday that President Joe Biden will not be back in the White House after the 2024 election. https://t.co/ZUWnJTdK1K

— Newsmax (@newsmax) October 31, 2021
Gingrich said Democrats simply aren't listening to the needs and wants of ordinary Americans. He added their excessive spending would only damage the economy and reduce their popularity among voters even further.
Gingrich also offered his support to Virginia gubernatorial candidate Glenn Youngkin. He stated Youngkin was running a campaign focused on the needs of ordinary people, and he was an example of the GOP approach that would find success in other elections.
Now 78 years of age, and with a long political career behind him, Joe Biden may be happy to step away from the White House at the end of his first term. However, if Newt Gingrich is right, he won't have a choice in the matter.
Copyright 2021, IntegrityMag.com