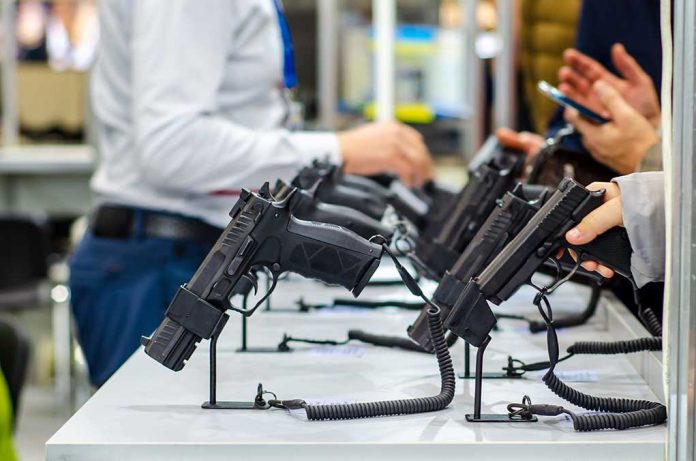 (IntegrityMag.com) – The Second Amendment gives Americans the unambiguous right to own weapons to keep themselves, their homes, and their families safe. The fact that this provision is enshrined in the US Constitution means individual governments and administrations can do little to limit its effectiveness. However, President Joe Biden, a noted anti-gun figure, appears determined to try. In April, he signed a host of executive actions designed to limit Second Amendment rights in various ways.
Now, it looks like New York's state government is about to follow suit. On Tuesday, July 6, Governor Andrew Cuomo (D) declared a "disaster emergency" concerning gun violence and announced he was signing executive actions and legislation designed to curb firearm access.
One of the two pieces of legislation he signed relates to the civil immunity of gun manufacturers. From now on, because of the "public nuisance" that gun violence allegedly causes, manufacturers will enjoy far fewer protections from lawsuits when guns they sell are used in criminal activity.
The gun industry is the only industry in America with immunity from civil lawsuits.

It's an insult to victims of gun violence.

Today I'm signing legislation to reinstate public nuisance liability for gun manufacturers in NYS.

I thank sponsors @SenatorMyrie & @PatriciaFahy109.

— Archive: Governor Andrew Cuomo (@NYGovCuomo) July 6, 2021
The other bill makes it an offense to sell or transfer a firearm to anybody who is known to be the subject of an outstanding warrant for a "felony or serious offense." It also prohibits such people from buying guns themselves.
Along with these bills came a host of executive actions that will also limit firearm access in New York state. Many local gun owners are, understandably, concerned about the next steps the Cuomo administration will take to infringe on their Second Amendment rights.
Copyright 2021, IntegrityMag.com