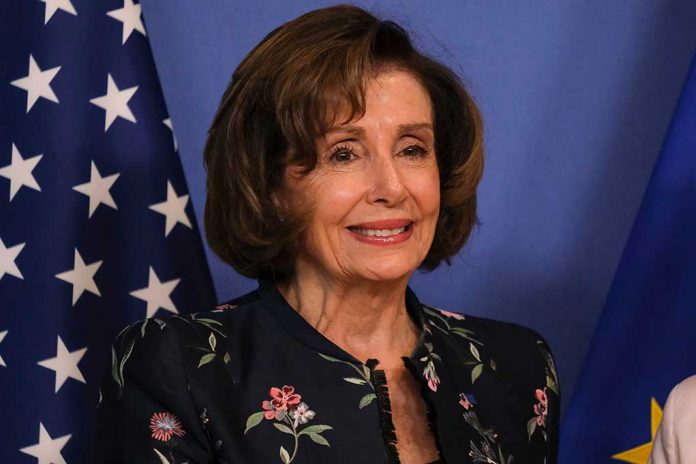 (IntegrityMag.com) – Rep. Adam Kinzinger (R-IL) was one of the ten Republican members of the House of Representatives to vote in favor of former President Donald Trump's impeachment earlier this year. He came under heavy fire for the move, facing censure from his county GOP.
However, Kinzinger's vote has yielded some benefits for him. On Sunday, July 25, he accepted House Speaker Nancy Pelosi's (D-CA) offer to partake in her commission to investigate the January 6 Capitol riot. Kinzinger joins Rep. Liz Cheney (R-WY) on the panel; Cheney was the highest-profile Republican to vote against Trump in January and faced heavy criticism from party insiders.
Adam Kinzinger accepts Pelosi's invitation to join Jan. 6 commission https://t.co/cNdb1tHAHo via @YahooNews

— Jetta Lnda Ostrofsky (@jostrofsky) July 26, 2021
Pelosi's selection of two openly anti-Trump Republicans has led some to question how bipartisan she really wants this commission to be. It's already mired in controversy; House Minority Leader Kevin McCarthy (R-CA) withdrew all his GOP nominees after Pelosi rejected Reps. Jim Jordan (R-OH) and Jim Banks (R-IN). She said the move was necessary to preserve the "integrity of the investigation." McCarthy remarked that her decision cost the inquiry all its "legitimacy and credibility" and vowed to undertake a GOP-only investigation into what happened.
So, does an investigation panel with Cheney and Kinzinger on it qualify as bipartisan? Many Republicans would say it does not.
Copyright 2021, IntegrityMag.com