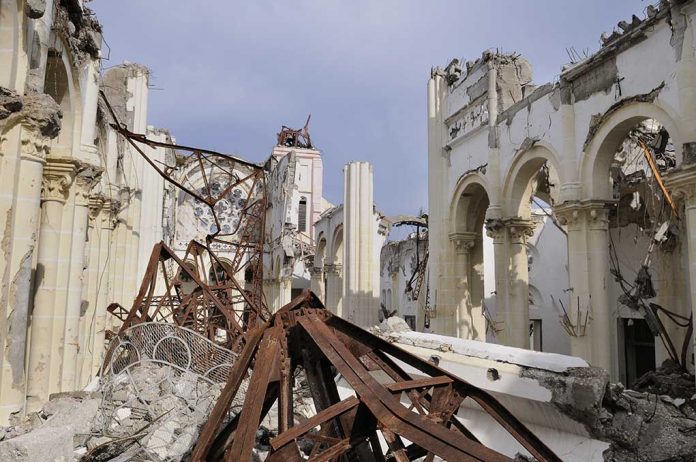 (IntegrityMag.com) – The Caribbean nation of Haiti has had a tough year. First came a period of political unrest in July during which assassins killed President Jovenel Moïse in his Port-au-Prince home. Then, on Monday, August 16, a 7.2 magnitude earthquake hit the country, destroying 7,000 homes and damaging a further 5,000. The death toll was near 2,000 on Wednesday morning, and officials expect that figure to rise. Now, the US has stepped in to help.
On Tuesday, Pentagon spokesman John Kirby announced the US had sent a joint task force to be of service with the disaster response effort. Eight helicopters will reportedly assist in search and rescue operations, while two US Navy submarines will carry supplies and provide aide with the medical treatment of those who have suffered injuries.
Pentagon forms joint task force to assist Haiti – https://t.co/HA3bO9nQC0 #OANN

— One America News (@OANN) August 18, 2021
Operatives from the US Coast Guard and US Southern Command have also made their way to Haiti. According to Kirby, Southern Command officers will lend support in several ways, including "working to assess damage [and] develop common operational pictures."
Tropical Storm Grace came hot on the heels of the earthquake, hampering rescue efforts. Relentless floods of rain have made it difficult to access affected areas and erect temporary shelters. However, the assistance of well-equipped American personnel is sure to make a significant difference.
Copyright 2021, IntegrityMag.com