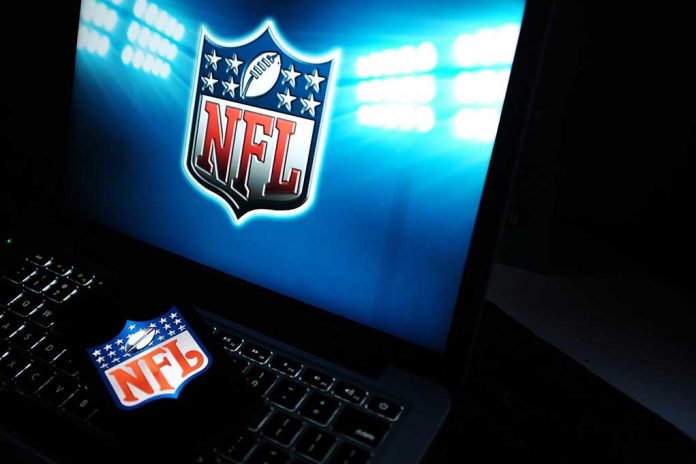 (IntegrityMag.com) – Washington's famous Redskins team, now known as the "Washington Football Team" (WFT) instead, is once again taking heat over political correctness. Leaders recently handed down an official decision to refuse admittance to fans who wore stereotypically "Native" headdresses or face paint at any of their events.
"We are excited to welcome everyone back wearing their Burgundy & Gold. However, Native American inspired ceremonial headdresses or face paint may no longer be worn into the stadium." https://t.co/md7FOnAi9Z

— Yahoo News (@YahooNews) August 5, 2021
The contentious move has many people questioning the team's motives. Are they just the latest in a string of "woke culture" victims across the sports industry? Or is the team just giving the fans what they want?
Certainly, this isn't the first time WFT has faced backlash from fans. Leaders were inundated with complaints from football lovers located all across the US when they rebranded by dropping their original name in 2020. At the time, some people felt the team's managers were playing their way into the pockets of a very loud and troublesome Left.
The family of the man who originally crafted the Redskins' logo in 1971 also found the change disappointing. Walter "Blackie" Wetzel's son, Lance, told the press that "Everyone was pretty upset" about it, especially after the team opted to replace the logo, too.
The younger Wetzel, who spent much of his early life on Montana's Blackfeet Reservation, feels the name and logo were once a source of pride. He also said it represented a "true Native American," drawing attention to the often-forgotten tribes.
This view seems to align with a 2019 Washington Post poll. Nine out of ten respondents, all of whom were native themselves, said they didn't find the name or logo offensive.
New York's Oneida Indian Nation praised the effort to respect their culture, saying it demonstrated "common decency and common sense." The same tribe spearheaded the original "Change the Mascot" campaign that caused WFT to alter their name.
Copyright 2021, IntegrityMag.com